01 Dec

"We´ll rise to the dawn" – Digital release 18 December 2020
A film about friendship and faith
On December 18th, 2020, Goya Producciones will release a great italian movie hit "We´ll Rise At Dawn" (Ci Alzaremo All'Alba. La forza dell'amicizia), ideal to be enjoyed with relatives during Christmas. The film tells us the story of two young "researchers" (Luca and Sebastiano) who, united by the strength of friendship and faith, embark on a journey to discover the truth about Padre Pio and his miracles.
The film, written and directed by Jean-Marie Benjamin, will be released to rent on the VOD platform  estrenosdecinedigital.com, launched by Goya Producciones in May 2020 to bring its films to the public during the pandemic. "We´ll Rise At Dawn" will be released worldwide in spanish, available not only in Spain, but also in all spanish-speaking countries.
"We´ll Rise At Dawn" holds the patronage of the Opera di San Pio da Pietrelcina. It premiered, in Italy in 2019, and the premiere in Rome were attended by the Italian Prime Minister, as well as various celebrities from the world of cinema and culture. The film has received more than 12 awards at worldwide festivals and was recognized by the Italian Ministry of Culture as a film of cultural interest.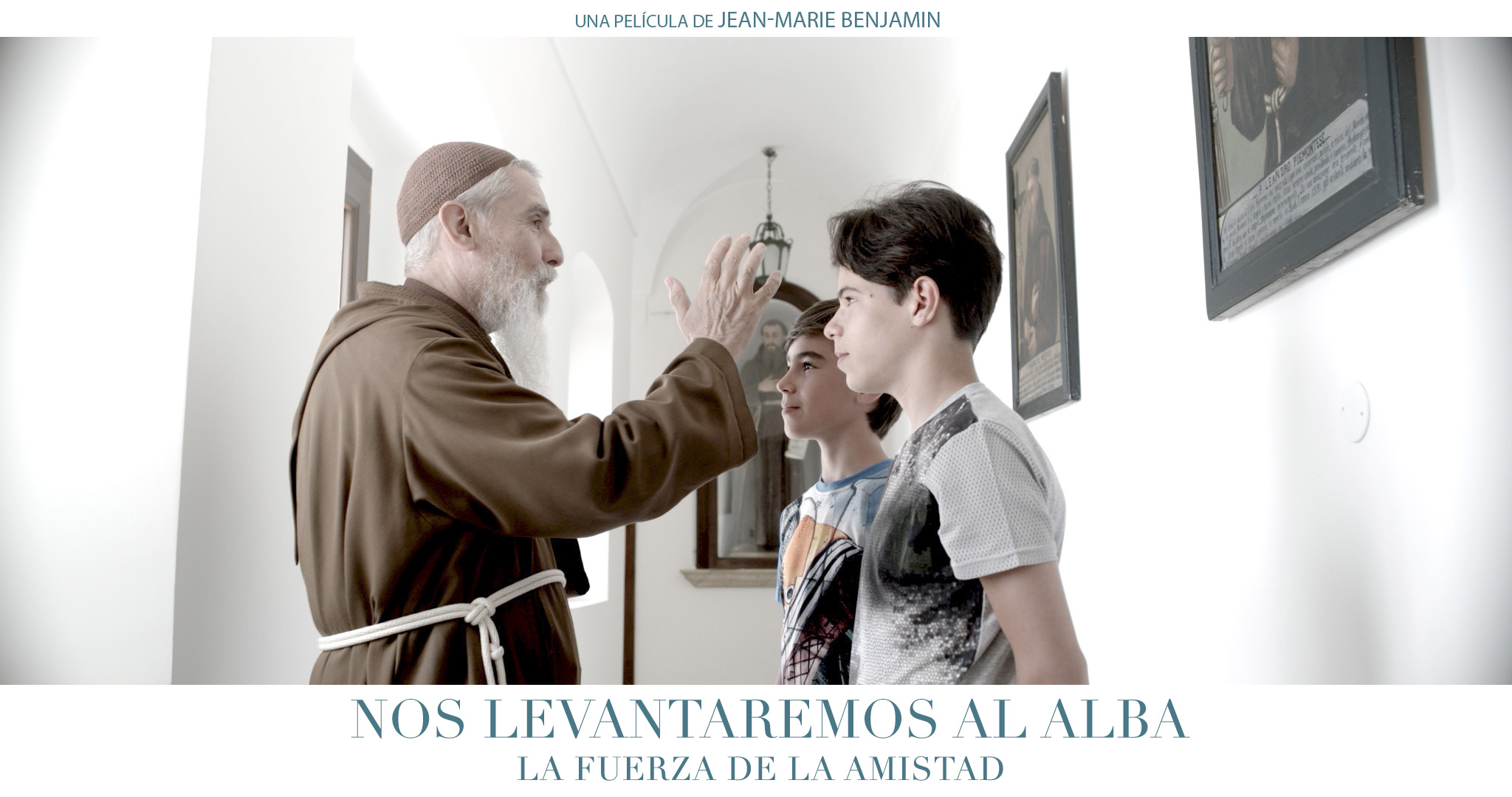 Website: https://www.goyaproducciones.com/nos-levantaremos-al-alba/
Official trailer: https://youtu.be/xtf3riaFpEc
Press Materials: Carpeta Dropbox
DATA SHEET
Title: WE´LL RISE AT DAWN. The strength of friendship
Original title: CI ALZEREMO ALL'ALBA. La forza dell'amicizia
Premiere in Spanish: December 18, 2020
Other languages: (Subtitles in English and French)
Genre: Drama
Duration: 96 minutes
Format: 2K
Country: Italy
Year: 2019
Written and directed by: Jean-Marie Benjamin
Original Version: Italian
Produced by: Aladino productions S.r.l.
Distributed by: Goya Producciones
Age rating: For all audiences
ONLINE PREMIERE: 18 december 2020
SYNOPSIS
LUCA is a 12-year-old boy from San Giovanni Rotondo (southern Italy). He's smart, sharp, and determined. After visiting the church and museum of Padre Pio, he tells his parents about his plan to conduct an investigation among the people who knew Padre Pio, in order to collect their testimonies and write a book. LUCA will have the help of his friend SEBASTIANO, afflicted by his family situation.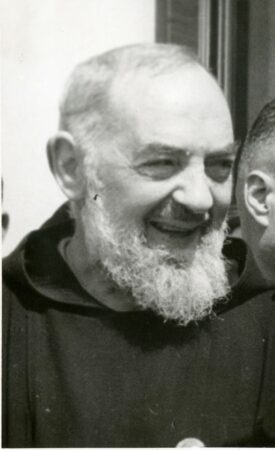 Who was Padre Pio?
Padre Pio was a holy Capuchin friar from the city of Pietrelcina, in Southern Italy who lived his ministry in San Giovanni Rotondo. He died in 1968. For fifty years he carried the wounds (stigmata) of Jesus Christ on his hands, feet and side. He had extraordinary gifts: he could read the minds and souls of everybody who approached him (their past and their future). He performed many incredible miracles in life. Today thousands of devotees around the world come to his intercession. With the offerings sent from all over the world, Padre Pio constructed one of the largest hospitals in Europe, which he inaugurated in 1956.
Estrenosdecinedigital.com
is a streaming platform created to complement the exhibition in traditional movie theaters and to respond to events that reduce public attendance at them.
We want to make this platform a safe and suitable place for the premieres of independent films based on Faith and Values. The platform has been promoted by Goya Producciones, a world reference in the production and distribution of Catholic audiovisual content. More than 300 of its projects have been seen by millions of people on all five continents.