24 Nov

Goya Producciones celebrates its 20th Anniversary

Twenty years ago, in a flat at Goya Street in Madrid, a small company was born. It was run by two people with no cinematographic experience, and short of money. They pretended to produce programs with Catholic and family content and sell them to television networks. Its failure seemed totally predictable… At the turn of two decades, that company, Goya Producciones, with over 300 audiovisual projects and millions of viewers, has become a world reference for Christian-inspired audiovisual production and distribution.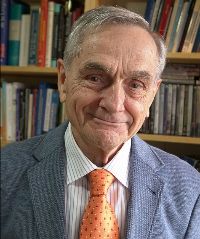 "To the surprise of some", says Andrés Garrigó its founder and director, "despite the covid-19, the anniversary catches us working hard with a recently released documentary: "Die in Peace", and involved in the filming of two feature films and a new documentary. That adds to the routine of dubbing and distributing films and preparing other productions. In this crisis, as in the previous one, we have not reduced staff, but we continue to grow".
"It is true", he continues, "that with the closing of theaters caused by the pandemic, the international premiere of our latest feature film "An Ardent Heart" suffers a long delay, but we trust that its success is guaranteed. It is proven by the great acceptance it was having in theaters in Spain, and especially in those in Poland, where it remained in the top 10 for five weeks".
In its early days, Goya Producciones gave birth to various series of documentaries on love, family and life, such as "The Culture of Life", on bioethics, or "I Do" on preparation for marriage. Other series took us into History, such as "The Origin of Man", "The Early Christians" and "The Century of Reform". Others were on social issues, such as "Christians in Society", which spreads the social doctrine of the Church". In the research genre, "The Holy Grail" and "The Sudarium of Christ" aroused special interest.
Another line from the prolific Producer are the documentaries about popes, saints, or servants of God, some created on their own initiative and others at the request of congregations or institutions. Goya also produces videos in multiple formats and various topics, especially of a catechetical or educational nature as a complement to school textbooks.
In 2016 Goya Producciones made a leap to the big screen with "Poveda" movie, followed by the film "Light of Soledad", both biopics of saints, awarded at various festivals and well received in theatres both in Europe and America. Later on, the production company innovated with feature films that combine fiction and documentary, such as "Fatima, the Ultimate Mystery" and "An Ardent Heart".
Most of these productions are made in Spanish and English. Several of them have been translated or dubbed into French, German, Italian, Polish, Slovak, Hungarian, Arabic, Chinese and Russian, among other languages.
For years these programs were widely distributed in DVD or Blu-ray format in bookstores, supermarkets, and even in gossip magazines. Faced with this demand, Goya Producciones created its own online store called Encristiano.com, which offers videos, books and other religious gifts.
Last May, in the midst of the pandemic, Goya created its new digital Video On Demand platform estrenosdecinedigital.com to complement the exhibition in movie theaters and respond to crises that prevent the public from attending the cinemas. The idea is to make this platform a safe place for the premieres of independent productions based on faith and values.
The producer also regularly collaborates with Telefamilia Foundation, a non-profit organization that promotes audiovisual contents with values. Along these lines, Goya has played an important role in the launch of Famiplay, the first digital subscription platform in Spanish that offers films and documentaries suitable for the whole family. There you will find almost the entire Goya catalog, along with titles from other production companies from different countries. Famiplay has just completed its first year of activity with a very good response from the public.
"20 years ago, when we lit that little light, we could not dream that we would get here. The flame continues to burn, and spreads, thanks to a formidable, highly motivated team and, above all, thanks to God's help. No miracles, all pure ordinary Providence. Of course – Garrigó jokes – many people collaborate with the "ordinary Providence".
Press material: https://drive.google.com/drive/folders/1oVJYm8STQDufGV2MAbUreA_MHZmWlrx9?usp=sharing