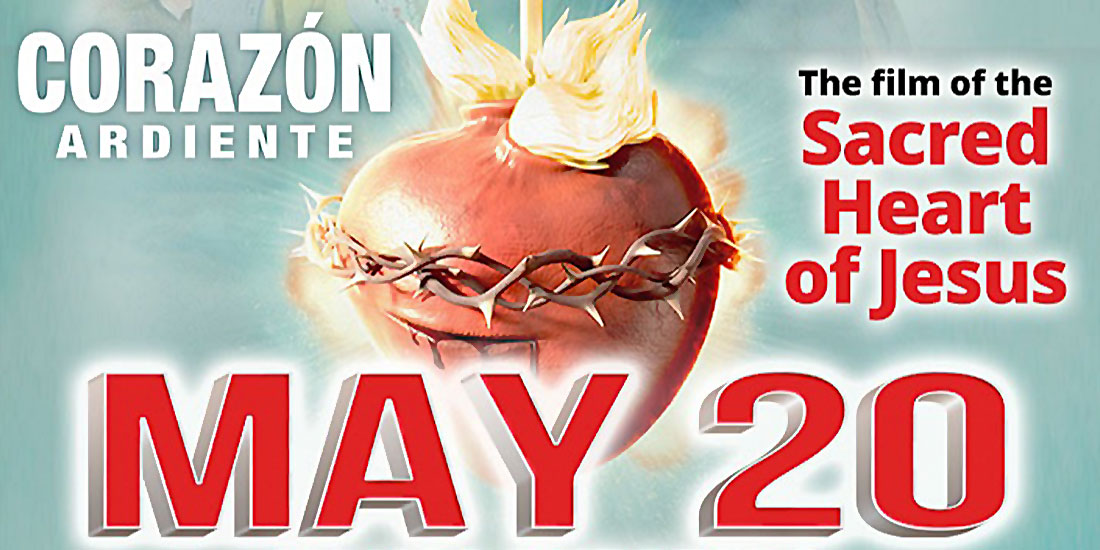 11 May

may 20: national premiere of "An Ardent Heart" in the United States

AN ARDENT HEART

, an impressive and successful film by Goya Producciones dedicated to the Sacred Heart of Jesus, will be released in the

UNITED STATES

on

MAY 20th, 2022

.

The film, starring the popular Mexican actress Karyme Lozano and the Spanish writer María Vallejo Nágera, will be screened in more than 70 theaters at

REGAL CINEMAS

in 23 states. For more information, please visit:

www.regmovies.com

The enormous success of the premiere in Miami (February 25th, 2022) with Karyme Lozano and various personalities from the Church and the Catholic media such as "Pepe" Alonso, opened the doors of one of the main cinema chains in the United States – Regal Cinemas – for this great premiere.

Since its premiere in Spain in February 2020, "An Ardent Heart" has been shown in cinemas in 17 countries in Europe and Latin America, enjoying great popularity despite the restrictions caused by the pandemic. In several countries it managed to position itself in the TOP10 of the most watched films and came to ignite the love to the Sacred Heart of Jesus in hundreds of thousands of hearts.

Thousands of people have already enjoyed the film
NOT TO BE MISSED!

SYNOPSIS

AN ARDENT HEART tells the story of Lupe Valdés (Karyme Lozano), a famous writer who investigates the apparitions of the Sacred Heart of Jesus looking for inspiration for her next novel. Guided by an expert in mysteries (María Vallejo-Nágera), she will discover secrets that will dazzle her imagination. You will meet unlikely characters, saints, murderers, exorcists, popes, presidents, conspirators… miracles and crimes. Through her investigation, Lupe will also discover the secrets of her own heart, afflicted by old wounds that need to be healed.