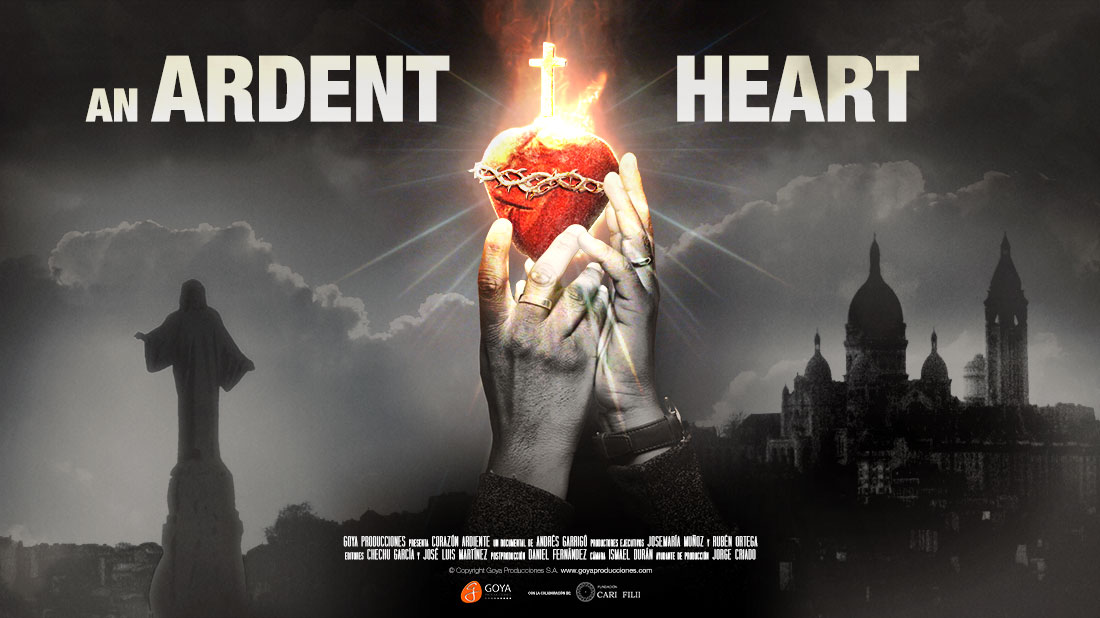 05 Mar

An Ardent Heart (new project)
WHY?
After the success of the film "Fatima, the Ultimate Mystery", we started to produce AN ARDENT HEART. Why? Simply because the Virgin Mary takes us to her Son. In the Sacred Heart of Jesus is the Heart of Mary. From it springs the Church, the Eucharist. That heart of flesh of the God-Man is infinite merciful Love. He suffers for us. Who will return Him love for Love? Here is an epic story never told on screen.
It will be 85 exciting minutes, interwoven with a plot of fiction, that show us, with facts and suggestive testimonies, the strength of LOVE.
The film starts with the apparitions of Jesus to St. Margaret Mary of Alacoque, who take us to Paray-le-Monial, France. After an unexpected tour of Latin America, Poland, and Spain, the film culminates in Bologna, Italy, where a cardiologist studies Eucharistic miracles. Could the messages from the Heart of Jesus change our lives and history today, as Fatima's did?
ALREADY INTERVIEWED (February 2019)
Franco Serafini
Cardiologist, Bologna, Italy
Alicia Beauvisage
Propagator of the devotion in Latin America, El Salvador
Laura and Fernando Fernández
Marriage, Fraternity of the Heart of Christ
Margarita Islena
Sister of the Visitation, Colombia
Benoit Guédas
Rector Sanctuary of Paray-le-Monial, France
Jorge Fernández Díaz
Former Minister of the Government of Spain
Alberto Bárcena
Spanish historian
Jean Laverton
Rector of the Sacré Coeur de Montmarte, Paris
Lorena del Rey
Promotion and volunteering, RM Madrid
Guillaume Capou
French historian
Luis Fernando de Prada
Director of Radio María, Spain
The Heart of Jesus is the ultimate symbol of God's mercy. But it is not an imaginary symbol; it is a real symbol which represents the centre, the source from which salvation flowed for all of humanity (POPE FRANCIS)